Michaela Konrad (*October 1972 in Graz) is an Austrian artist living and working in both, Vienna, Austria and Santa Cruz, Tenerife. Her work includes paintings, limited-editions of hand made offset-lithographies and experimental comics. She also made a number of Multimedia Art projects, for example for the Ars Electronica Festival in Linz (Austria). Her art has been shown in numerous exhibitions and are being purchased for public and private collections. Konrad's style is reduced to the essentials. She works in sequences – although normally her work lacks linear narrative structures.. She applies the pop art characteristic of "flat painting" and combines it with the aesthetics of midcentury US comic cover art. But the content of her work is different from the stylistic influences. Science, the philosophical interpretations of science and contemporary history are some of the artist`s sources of inspiartion. Due to her interest in the phenomenon of time and space, science fiction is one of her great passions.
Find out more about my different art projects on: spacelove.at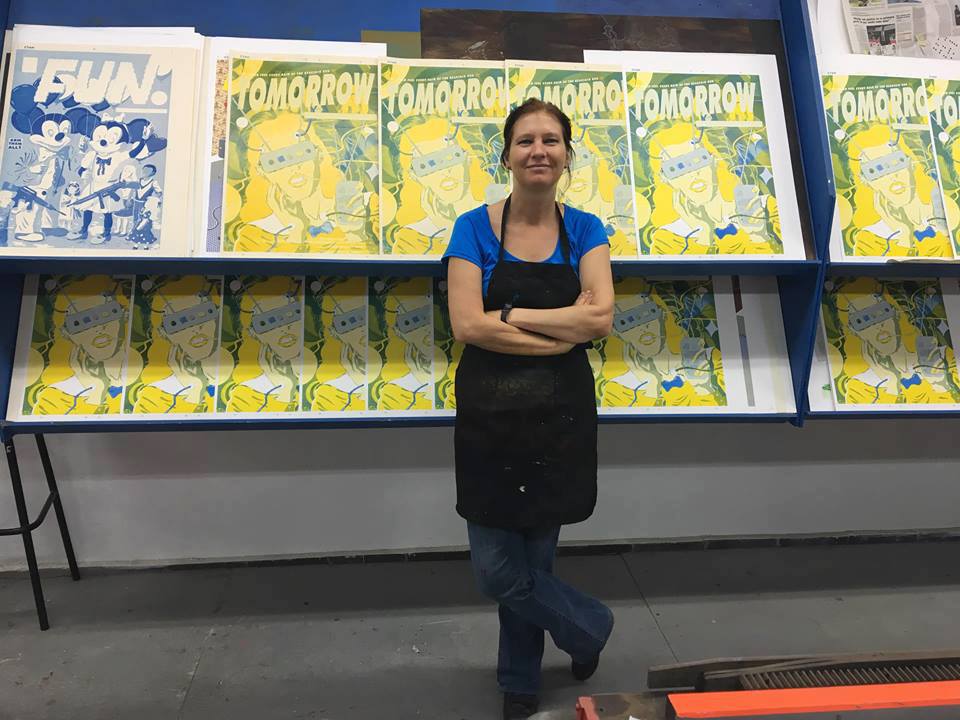 For those who want to know how we make Offset Lithographies in the Escuela municipal de Arte Grafico, here is a making-of video. I have been doing my printworking for about 20 years in the city center of Santa Cruz de Tenerife (Canary Islands). Since 2017 I make my printing in cooperation with Fabian Castilla Labrador.