"Looking Back to Earth" is an animation project we made for the 50th anniversary of the first moon landing in 2019. I did the 3D animations and the texture paintings, Eugen Neacsu was responsible for the general treatment and the special effects and Octavian Horvath did the sound design. The text is an excerpt of the speech of Neil Armstrong at the Starmus Festival 2011 in Tenerife – As this was one of his last public appearances, this speech is often understood as Neil Armstrong's legacy to humankind. Please only watch this video if you have about 15 quiet minutes ….enjoy!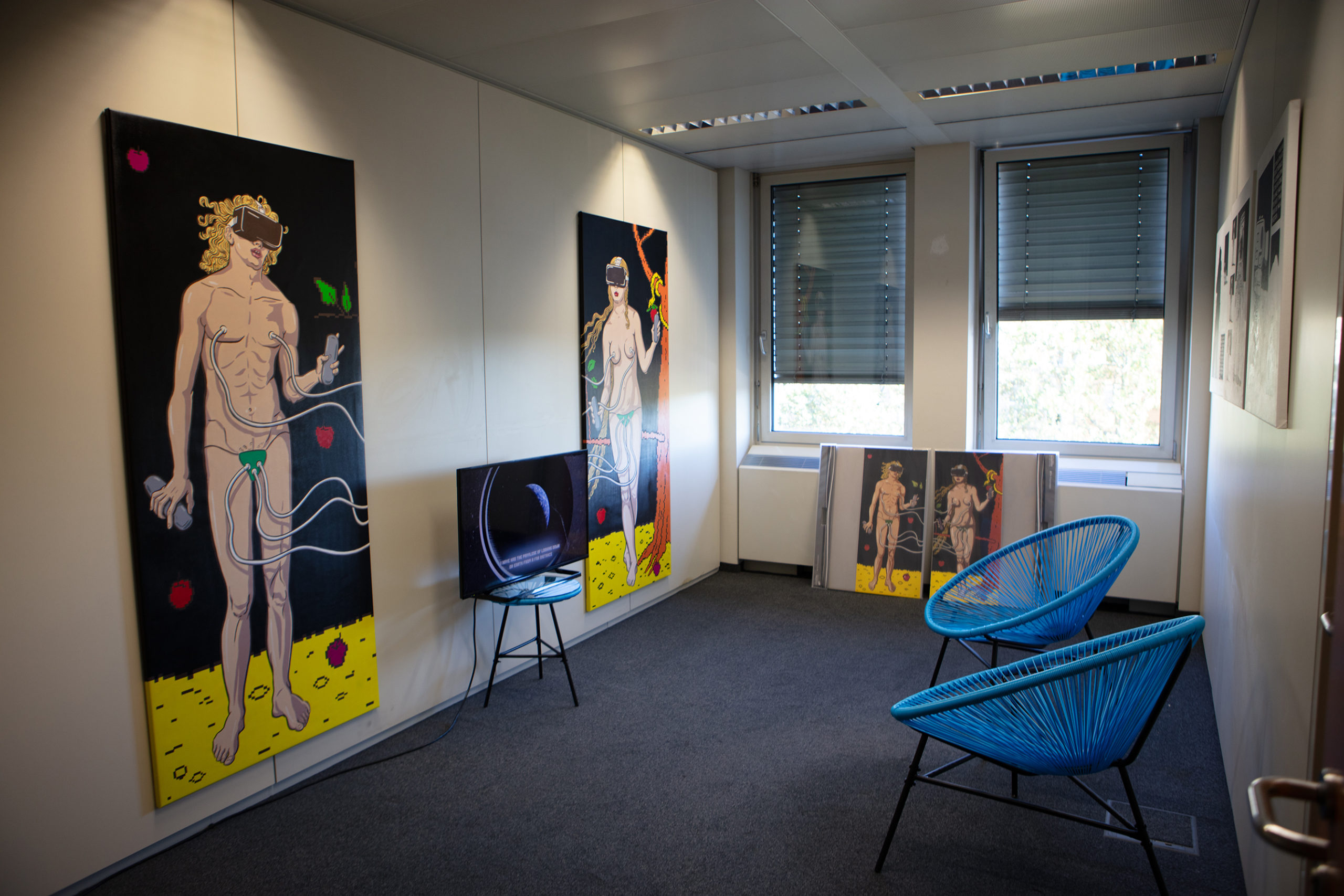 The animation "CAN THIS BE" is part of the project CAN THIS BE TOMORROW? It was presented for the first time at the gallery LISI HÄMMERLE in Bregenz in 2018. I workes with found footage. The music was composed by Bronco Jedson, a garage rock band from Graz in Austria.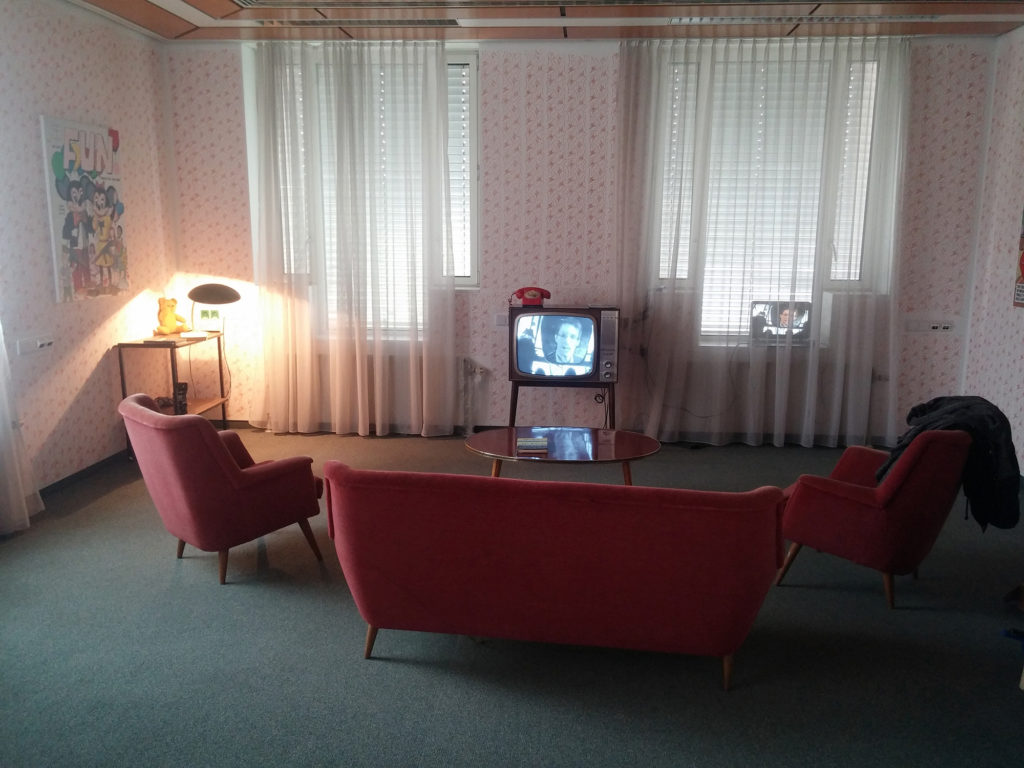 ON THE BEACH is an homage to Pablo Picasso. He was a comic fan. He said that he regretted never having drawn a comic himself. ON THE BEACH is a multimedia animation. Our team: Michaela Konrad (story, artwork), Eugen Neacsu (animation) and Octavian Horvath Nicolae (music).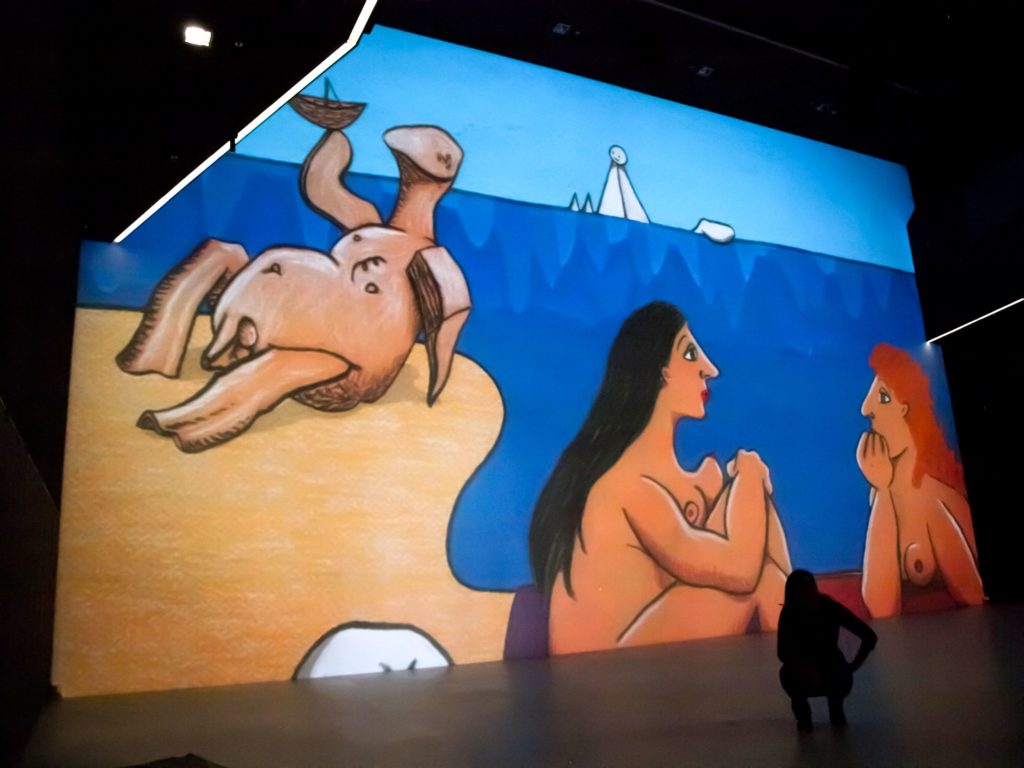 Memories of Now is a multimedia animation project. Artwork: Michaela Konrad, Installation: Daniel Dorobantu and Eugen Neacsu. It has been shown in Romania, Germany, Spain and Poland. The outstanding presentation was in the Deep Space of the Ars Electronica Center in Linz, Austria, where it was presented between 2010 and 2012. A highlight was the live show at the Ars Electronica Festival in 2011. The following video was made during the first live show in 2010, in cooperation with the nextComic Festival and Ars Electronica: